Ultra high molecular weight polyethylene roller has physical and chemical properties which are high wear resistance, low friction coefficient, not easy to wear leather strap. It also has the fine self lubrication and not easy to card to die in the bad conditions, antistatic, flame retardant, aging resistance, corrosion resistance. It can withstand repeated impact, vibration, mechanical performance is excellent, light weight, easy installation, no maintenance, low noise(3-7DB), smooth operation. The temperature of using keep in -40°C to -85°C.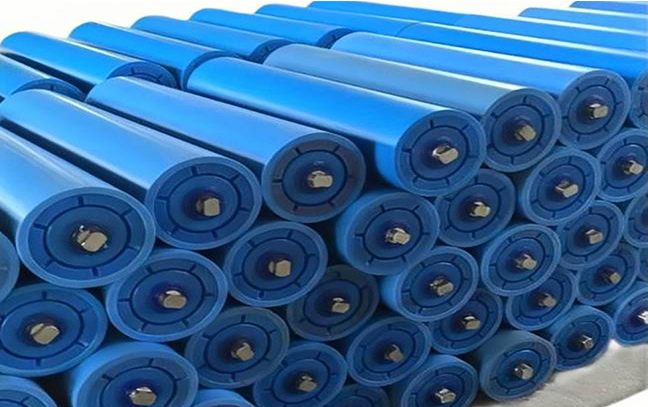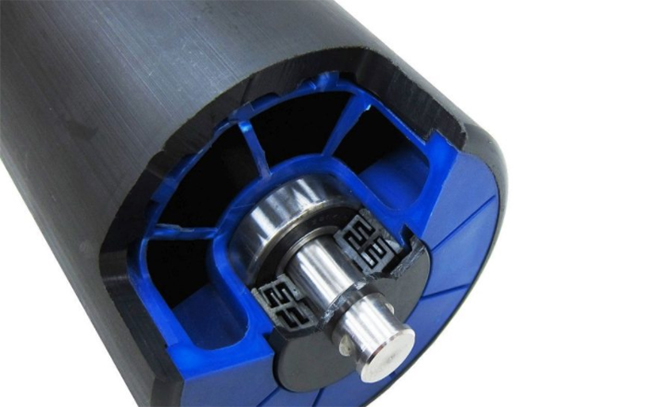 The UHMWPE consists of ecofriendly chemical elements as Carbon and Hydrogen. It only leaves recycling Carbon dioxite and Hydrogen dioxite after completely burned. Without toxic substance and heavy metal, HDPE never becomes any pollutant for the enviroment.
The conventional steel idler is easily corroded. However, the HDPE idler is ideal for those applications with high corrosion elements. Besides of it with Multilabyrints, the HDPE idler is suitable for humid, dusty and tough applications. Compared to steel idler, an HDPE one is about 50% ligther which helps to decrease power consumtion, under 100% loading condition, approximately 15%.
Back