The UHMWPE Synthetic ice
rink
takes advantage of the material's own characteristics such as wear resistance, self-lubrication, no water absorption, and small friction coefficient. with a new type of product.
UHMWPE Synthetic ice
rink
can be used as ice skating rink for figure skating and ice hockey, and can also be used as a gorgeous stage for leisure activities such as dance parties, performances, entertainment, etc., and UHMWPE board can be installed anywhere, whether it is winter or In summer, whether indoors or outdoors, in gyms, commercial centers or home courtyards. What is even more surprising is that its investment and operating costs are far lower than real ice rinks, and it is a perfect substitute for real ice with high cost performance. The impact strength, dimensional stability, hardness and moisturizing properties of the UHMWPE board simulated ice surface are excellent, with perfect sports performance and long-term stable service life, and its service life can reach more than 10 years.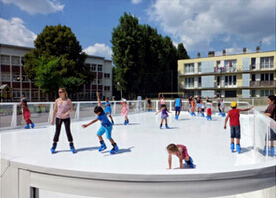 UHMWPE Synthetic ice
rink
Advantages:
-- Cost advantage: Compared with the real ice rink, the construction cost of the imitation ice rink is only about 1/5 of the real ice rink.
-- Site advantage: The imitation ice rink is not limited by the site area, location and environment. Installation is quick and easy. Indoor and outdoor available.
-- Seasonal advantage: You can enjoy skating all year round, regardless of the temperature.
-- Low operating cost: no need for huge electricity and cooling costs, and no need for a lot of ice-making water. Easy maintenance and long service life.
-- Environmental protection: no pollution, no noise, recyclable. Save water and electricity. -- Unique footing-free coaming system is easy to install and remove. After dismantling the ground is in good condition.
-- Easy to use: The area of ​​the ice rink can be adjusted at any time according to the market and business conditions.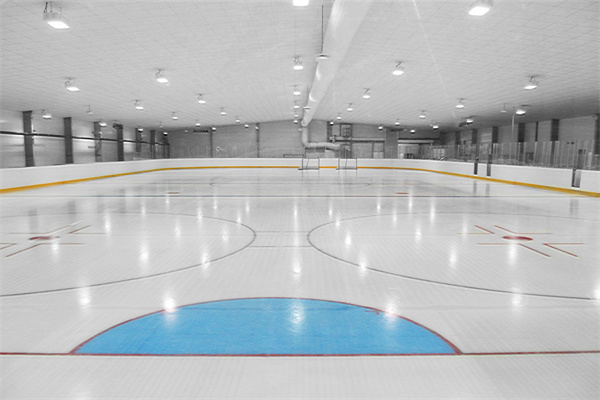 Okay Plastics has exported
UHMWPE Synthetic ice
rink
to many countries and won unanimous praise from customers
product description:https://www.chinaupe.com/product/synthetic-ice/synthetic-ice-tiles.html
WhatsApp/wechat: +86 18903729871
Back